Sell My BMW The BIG Way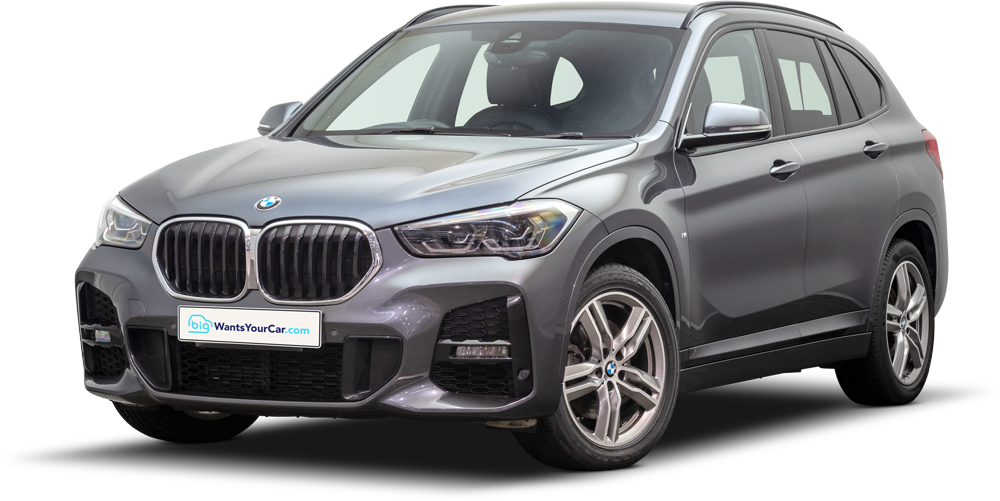 Enter your BMW details below
Sell Your BMW In 1-2-3
Loved by our happy customers
Unbiased reviews taken from independent review website Trustpilot – the world's most powerful review platform.
Over 930 customer reviews. We are rated 'Excellent'
My best customer experience in a decade

"The customer attendant was so supportive and transaction was completed within the agreed time. It was the best service I have received in a decade. She is the best"

Ifeanyi Oyemike
From the very first phone call.…

"From the very first phone call the office, the valuation and kept fully informed at all times dealing with the rail strikes and prompt payment. All very polite and professional experience."

John Gartell
Excellent service, highly recommend

"Hi, Chelsea was Brillant best customer service and very polite, explained everything how it should be, and was there every step of the way, checked up on me before and after the process was done, id say the best service ive had, highly recommend, thank you Chelsea once again"

Amran hussain
Very helpful

"Unfortunately we had to sell my husband's vehicle back to BWYC due to unforseen circumstances. Conner was so kind and helpful,nothing was too much trouble for him. Thank you Conner Wright"

The Gavin Clan
Efficient and pleasant

"Efficient and pleasant , hassle- free process . Instructions were clear if photographs to be taken if the vehicle and required documents . Personnel were very pleasant and helpful."

Nigel L.
Great service

"A fuss free experience from beginning to end. Great service from Jess over the telephone and Steven collecting the car. Admin explained payment procedure clearly and payment made within 5 minutes. I will definitely recommend to family and friends."

Carole
Jodie was a superstar

"Jodie was a superstar! She handled every aspect of the car being collected and helped me out with everything. Really recommend the service these guys provide and would use them again moving forward!"

Dan Carpenter
I sold my Fiat 500C today

"I sold my Fiat 500C today and am very satisfied of the service they offered. Simon and Chelcie who checked and collected my car were very professional, polite and nice. It was a pleasure dealing with them and also with Ella who took care of the sale. Money arrived immediately on my bank account. Thanks again!"

Mauro
Brilliant service

"Brilliant service. Was very surprised by the whole experience. Professional, Friendly, fast and very accommodating. Gave me the price they had guaranteed too. Luke, Cengiz and Sean were great."

Dean Thorpe
Hassle Free

"Big wants your car offer better rates than any other dealer. Quick, efficient and hassle free. Rob and Cengiz came to collect my car and were absolutely amazing. Both of them helped me with my queries and possess immense knowledge. I am glad to have done business with them."

Mr Jaskirat Hundal
Benefits of selling your BMW with Big
Save time
Enter your vehicle's registration number on our website to receive a fast and competitive valuation range for your BMW.
Free home collection
Once you accept our valuation, we'll arrange a convenient vehicle collection for you.
More money for you
Our thorough market research ensures a fair offer based on your BMW's current market value.
Get paid fast
We provide a hassle-free payment process. Your money is transferred directly to your bank account, clearing instantly for your convenience.
Finance settled
Selling a BMW with outstanding finance? Share the necessary paperwork, and we'll handle the agreement settlement for you.
Sell your BMW without the hassle of selling your BMW
When you choose to sell your car to BigWantsYourCar.com, you're taking the hassle out of selling your car. No more no-shows, no one offering you an insulting figure for it, and no hassle with paperwork.
Just follow our easy 1, 2, 3 method of selling your BMW and sit back and relax – we'll do all the hard work. Enter your details and get a no-obligation quote today.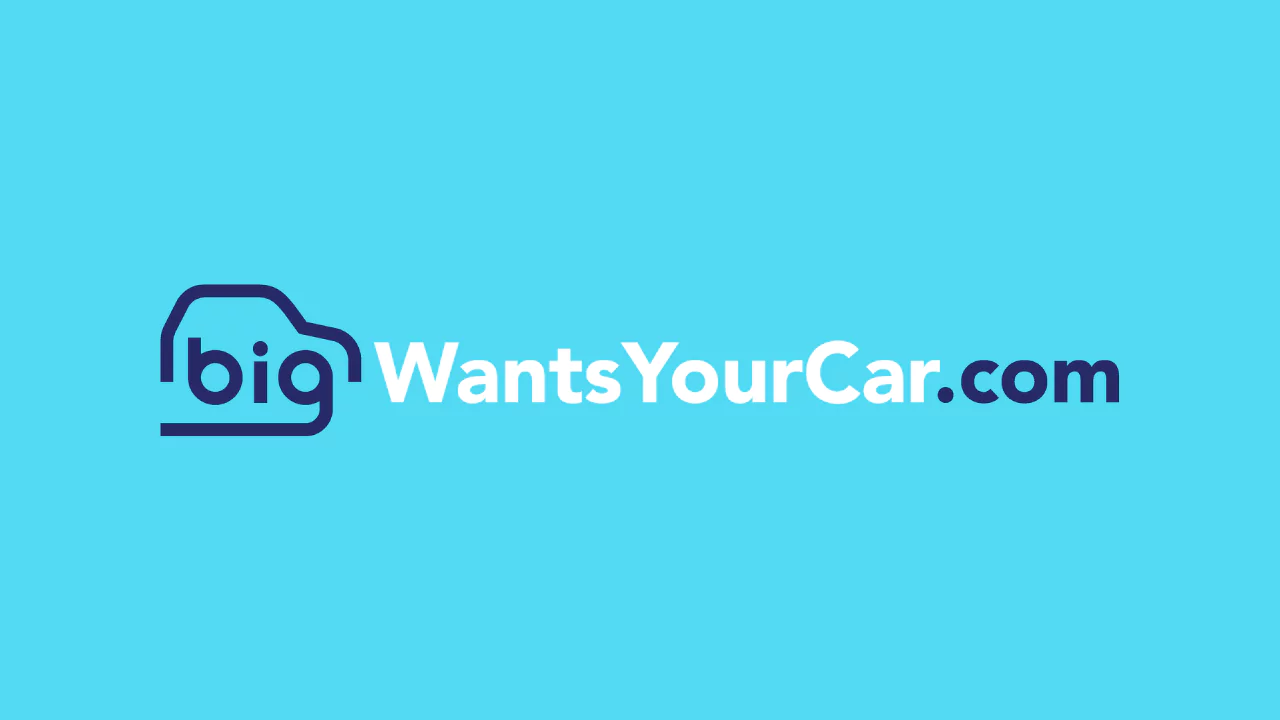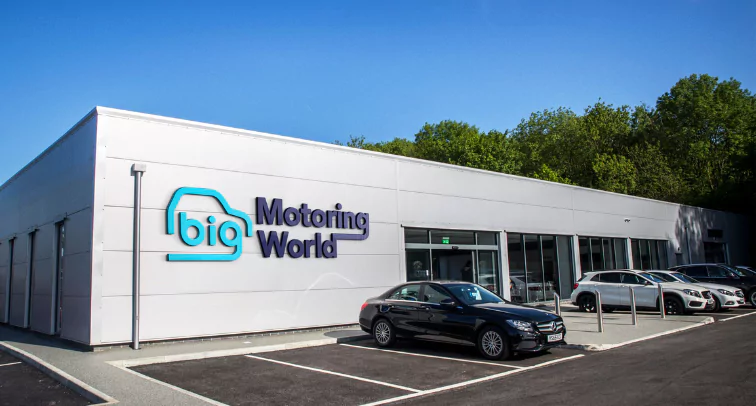 Your BMW valuation guaranteed for 7 days
That's right. Get a FREE, no-obligation valuation of your BMW through BigWantsYourCar.com and we promise to freeze the valuation for 7 days. That means that you get an entire week to consider our offer without wondering if we will change it the longer you leave it. No hassle, no stress, no fuss; just a great price and zero worries.
There's zero risk involved in selling your car with us. No time is wasted entertaining people who have no intention of buying or will try and offer you way less than the market value. No pushy salespeople trying to barter with you. Just one figure, take it or leave it, and we'll even collect the car once you sell it to us. Enter your details today and save yourself the hassle of selling your car.
Use BigWantsYourCar.com to sell your BMW
Sell my BMW FAQs
What is my BMW worth?
Whether you're selling your reliable BMW or simply curious about its value, determining its worth can be a common question. Instead of guessing or conducting your own research, our professionals can provide you with a highly accurate figure within minutes.
How can I sell my BMW fast?
Enter your BMW's registration number in the designated box at the top of this page. Provide us with a few additional details and photos, which will only take about 10 minutes. We'll promptly provide you with a generous valuation that's guaranteed for 7 days. Take your time to consider our offer, but once you witness the quality of our valuations, you won't refuse.
How much can I sell my BMW for?
The valuation of your BMW will be influenced by several factors including its make, model, age, mileage, service history, current supply and demand levels, and the condition of its bodywork and interior. Rest assured, our valuation is based on current market appraisals and guarantees a highly competitive offer.
What paperwork will increase the value of my BMW valuation?
Providing the car's V5C registration document, MOT certificate, receipts for previous work, and comprehensive service history will significantly enhance the valuation we offer for your BMW.
"It was a great experience, we were very happy with the service from the BigWantsYourCar.com team."

Sally Edwards

Ford Mondeo
"BigWantsYourCar.com made selling my car so easy. They were very professional and took care of everything, and I got paid the same as the quote."

Stewart Macauley

Nissan